The Company reserves its rights to 90% operating working interest in the exploration blocks Rufisque Offshore Profond ("ROP") and Senegal Offshore Sud Profond ("SOSP").
Though currently in ICSID arbitration with the Government of Senegal to protect its interests in the licenses, the Company has previously purchased 10,000 km of 2D seismic data over its Senegal licences and compiled an extensive regional database. In addition, in May 2012, the Company completed a 3,600 km2 3D seismic acquisition over the SOSP licence block. In the ROP block an existing seismic dataset (2007 vintage) covering 1,800 km2 was purchased from Petrosen.
The assessment performed by independent petroleum consultant ERC Equipoise in 2014 and revised in 2015 estimated the mean case net unrisked prospective oil resources of approximately 1.8 billion barrels.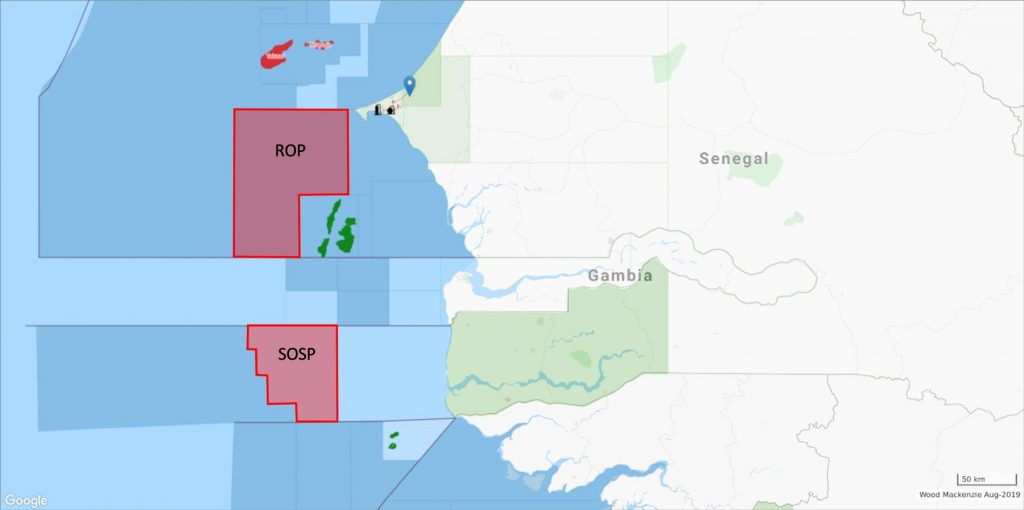 Licences: 
Rufisque Offshore Profond and Senegal Offshore Sud Profond
Status: 
Exploration
Ownership: 
90%
Partners: 
Petrosen (10%)