Nigeria is placed in the top most petroleum-rich nations in the world. Nearly all of the country's primary reserves are concentrated in and around the Niger Delta. Nigeria is one of the few major oil-producing nations still capable of increasing its oil output.
Nigeria is the largest producer in Africa with their daily production exceeding 2 million barrels of liquids. There are significant investment opportunities in the country since the Majors are looking to divest their interests. This has also attracted the interest of several NOCs in addition to a large number of indigenous oil companies. The major production is in the Niger Delta whereas the deep-water area constitutes the frontier area.
The Aje oil and gas field was discovered in 1996 with Aje-1 well. After several appraisal wells, the field started production in May 2016 via the Front Puffin FPSO. There are two production wells, the Aje-4 with oil production and Aje-5ST2 with oil and gas production.
In addition to the oil, there is a significant gas-condensate column ready for further development. The oil production in 2020 was around 1,981 bopd.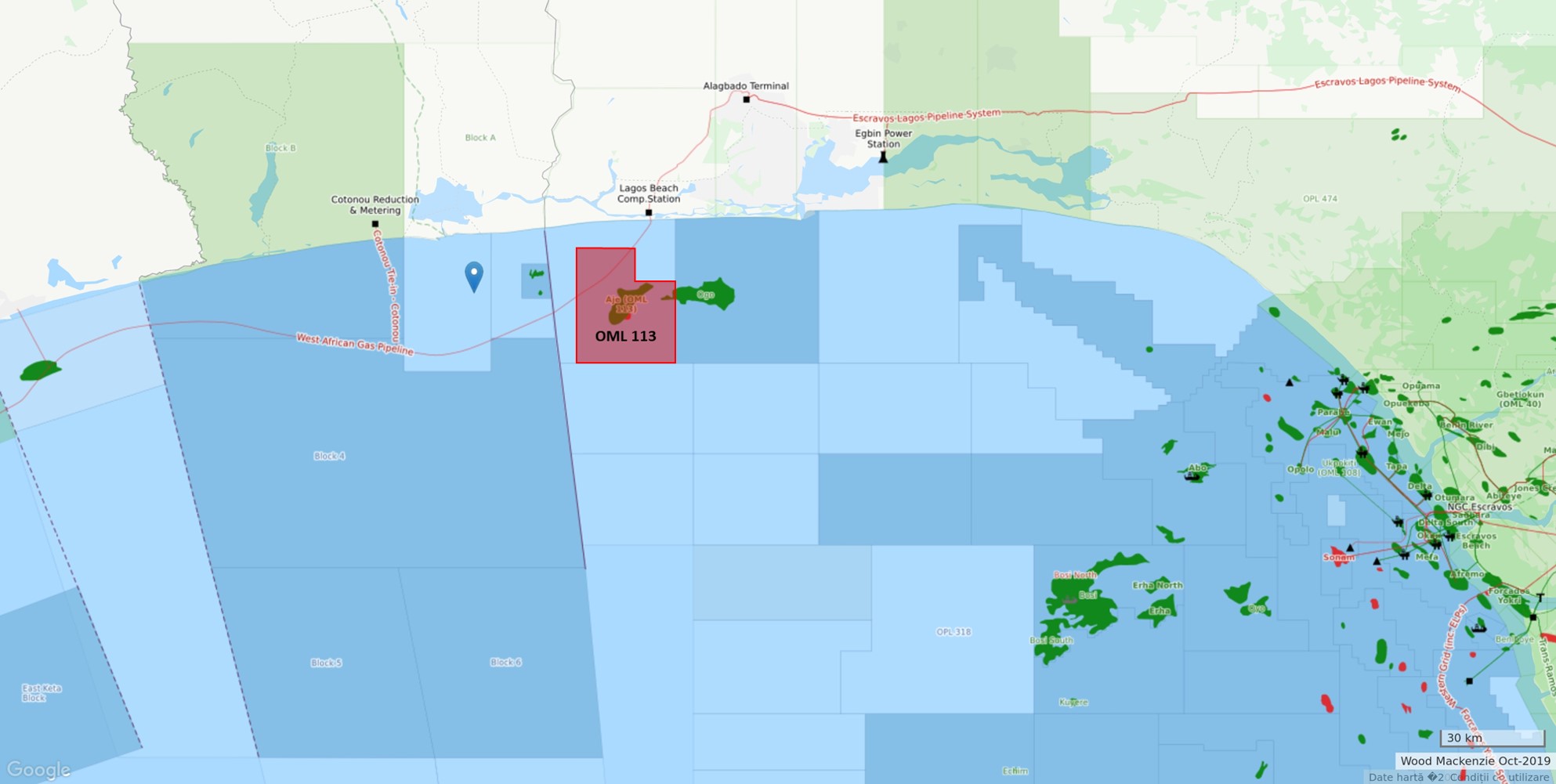 Licences:
Oil Mining Licence (OML) 113
Status: 
Production
Production net to PetroNor E&P:
260 bopd
Ownership: 
13.1% (initial indirect economic interest, subject to completion with Panoro Energy and YFP)
Partners:
YFP, YFP-DW, Panoro, New Age, Energy Equity Resources and ADM Energy.