PetroNor E&P's reinstated A4 license is located within the same proven play trend as Senegal and the Sangomar field, a play which is expected to extend southward into The Gambia.
PetroNor E&P has regained the A4 license in the second half of 2020.
On 13 March 2015, the Company announced that independent petroleum consultant ERC Equipoise had prepared an updated assessment of prospective oil resources attributable to the Company's Gambian licence. The assessment in conjunction with management update, estimate the net unrisked mean prospective oil resources of A4 at approximately 2 billion barrels of oil.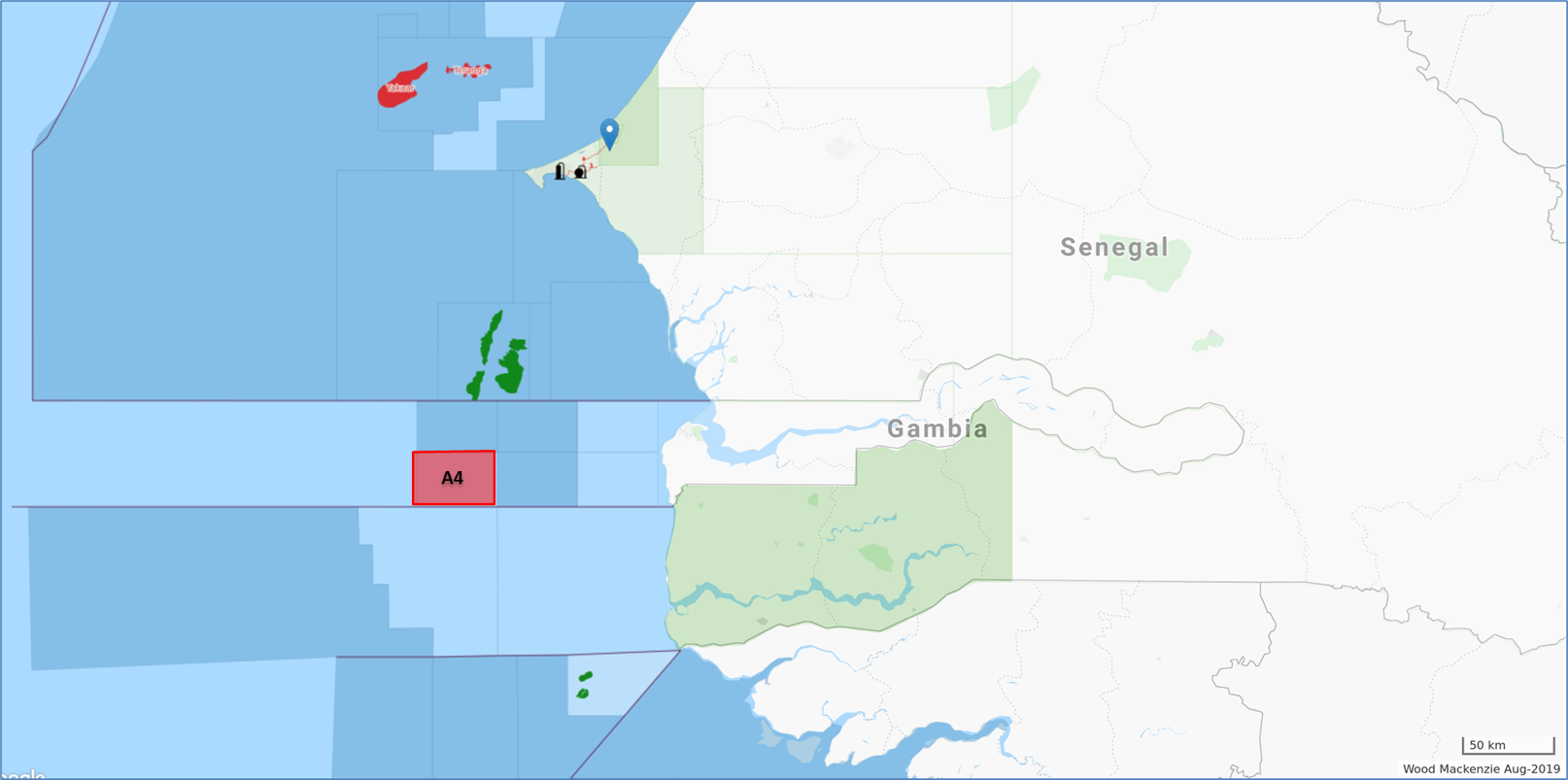 Licence: 
A4
Status:
Exploration
Ownership:
90%
Partners:
The Government of The Gambia (10%)